Camera Guide
Best Pro HD 1080p & 4K USB Webcams for Zoom Conferencing

Here's the thing, that stock webcam built into your laptop or desktop PC monitor isn't that great. Even if you have a high-end or recently released laptop, your manufacturer had to make some significant compromises in order to fit that camera into a small space. This isn't necessarily a bad thing for most users, but you and I are looking to improve our image and video quality on Zoom, right? Right. That's why we strongly recommend you invest in a discrete camera that will plug into your laptop or desktop. Your viewers will appreciate it and if you're interviewing for that next job or trying to impress your listeners, they will too. Here's our guide to choosing among the best pro HD 1080p and 4K webcams for Zoom, Skype, Google Meet, or Microsoft Teams video conferencing.
Best Pro HD 1080p & 4K Webcams for Online Meetings
A high-quality high-definition webcam is a reliable way to improve your video quality when videoconferencing on Zoom, Skype, Microsoft Teams, Google Meet, and other tools. And since we're all videoconferencing far more than we ever did before, it makes sense to pick up a high-quality, full HD webcam that will make you look (and sound) your best. The good news? Competition is high and prices are dropping quickly, so here's what to look for when wading into webcams (plus some links to some well-reviewed cameras at a few different price points.) I'll keep this buying guide updated as new cameras come out and technologies shift.
How to Choose a Good Quality Webcam
Start shopping for a webcam online and you're going to quickly feel overwhelmed. With the explosion of demand, more manufacturers are have popped up. You'll likely see the phrases "1080p" and "4K" come up again and again.
Without getting into the technical details, you want the eye of your camera to slurp up as much visual detail as possible across widely varying lighting conditions (more on optimal lighting later) and transform this visual data into pixels—making you look crisp and clear.
"1080p" and "4K" are marketing shorthand for saying that "this camera is going to do a decent job of capturing the detail of your face and will be reasonably future-proof" (think the next 2-4 years). That said, beware—many manufacturers have realized this. In some cases, a higher-quality 720p camera can outperform a bargain-basement "1080p" webcam. When it comes to webcams, you're going to get what you pay for. Either 720p, 1080p and 4K will all technically support HD videoconferencing and—if you buy decent quality—provide a significant improvement over the built-in webcam in your device.
Plan on Spending at Least ~$75
For my dollar? I'd recommend future-proofing and picking up a decent camera listed for 1080p compatibility. 4K for videoconferencing is on the horizon, but the ability of videoconferencing apps to support this technology is still a little ways out. Read user reviews and buy with caution. We recommend avoiding little-known upstart brands and sticking with established players like Logitech and Microsoft. You can plan on spending at least $75, with some better cameras coming in at around $150. I will note that while Zoom can support resolutions up to 1080p (full HD), this setting is not enabled by default, and the majority of meetings are conducted with 720p resolution—meaning that even if you get a 1080p camera, you may not see the full benefit. (More on optimal configuration of Zoom and a comparison of the video quality of different videoconferencing platforms later.)
If you want to invest in higher end, and get even more future-proofing, you can step up to webcams with "4K" capability, which means that they have the ability to take in more visual information than Zoom and most mainstream videoconferencing tools can use right now. That said, they might be a good choice if you're open to spending a little extra and looking for something that's a bit more future-proof. Again, be on your guard for marketing hype, buy from a trusted retailer and stick to the brands you've heard of in order to avoid getting burned or overpaying.
Brands Like Logitech Provide a Solid Choice
There's a reason why webcams from Logitech are really hard to find right now. Logitech has been around for some time and they are known for their reliability and cameras that combine decent-quality lenses with pretty solid integrated microphones. Logitech has always been known for high-quality peripherals and rock-solid drivers, and their cameras are no exception. For your technology dollar, it'll be a good, reliable go-to that'll make you look really good on camera.
Good Better & Best Webcams for Zoom
Good—Logitech HD Webcam C310
With a low cost, video quality from Logitech's entry-level webcam is only slightly better than the integrated options found in most laptops. It does have an integrated mic to simplify things, but if you're looking to really up your Zoom video quality, consider moving up the stack.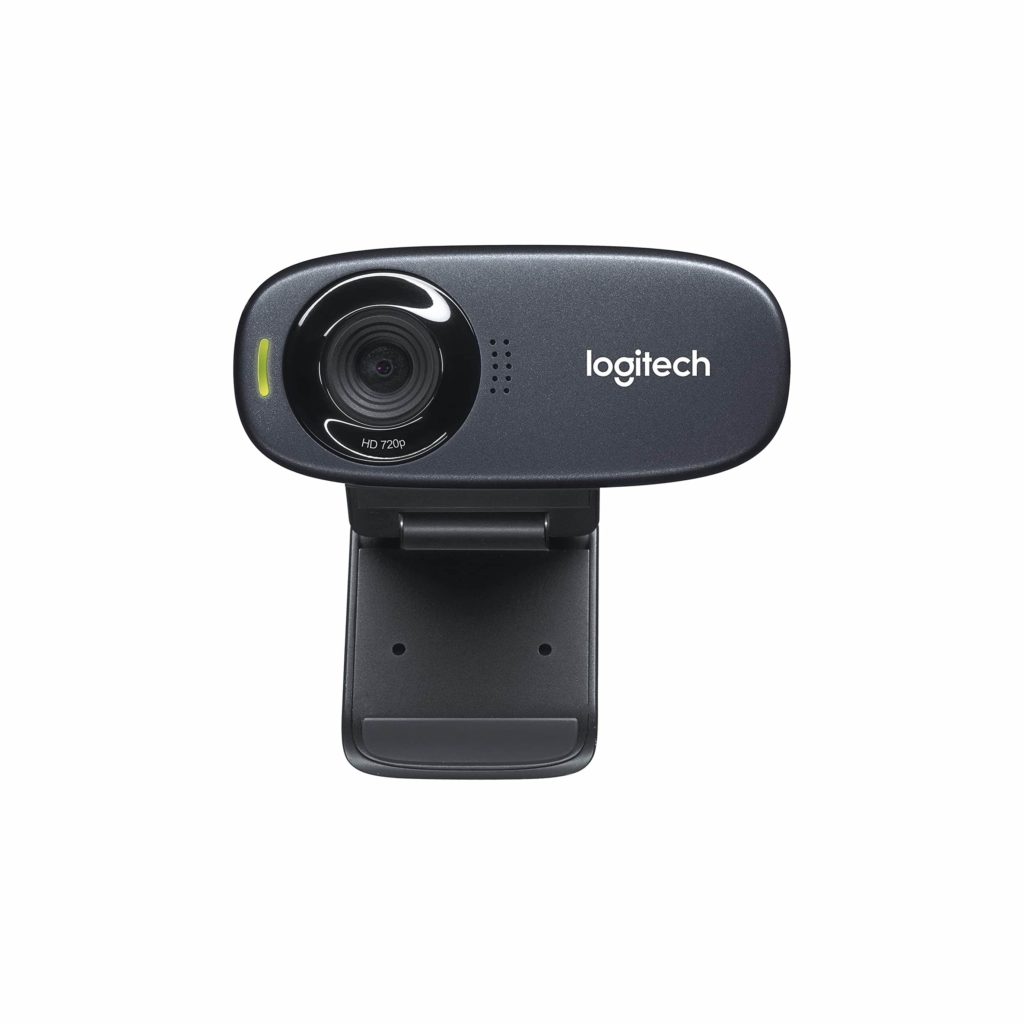 Better—Logitech Computer Webcam C930e HD
Logitech's mid-range camera provides a significant step up with only a moderate increase in cost. For video quality, this webcam supports up to 1080p, and it shows. You'll get slightly better glass quality in the lens—and any side-by-side comparison with with lesser models will show a visible difference. Dual integrated microphones improve the audio quality as well, while a 4X digital zoom allows you to focus in on your face, and crop out background elements if desired. This is our pick for a solid, mid-range camera that will be moderately future-proof.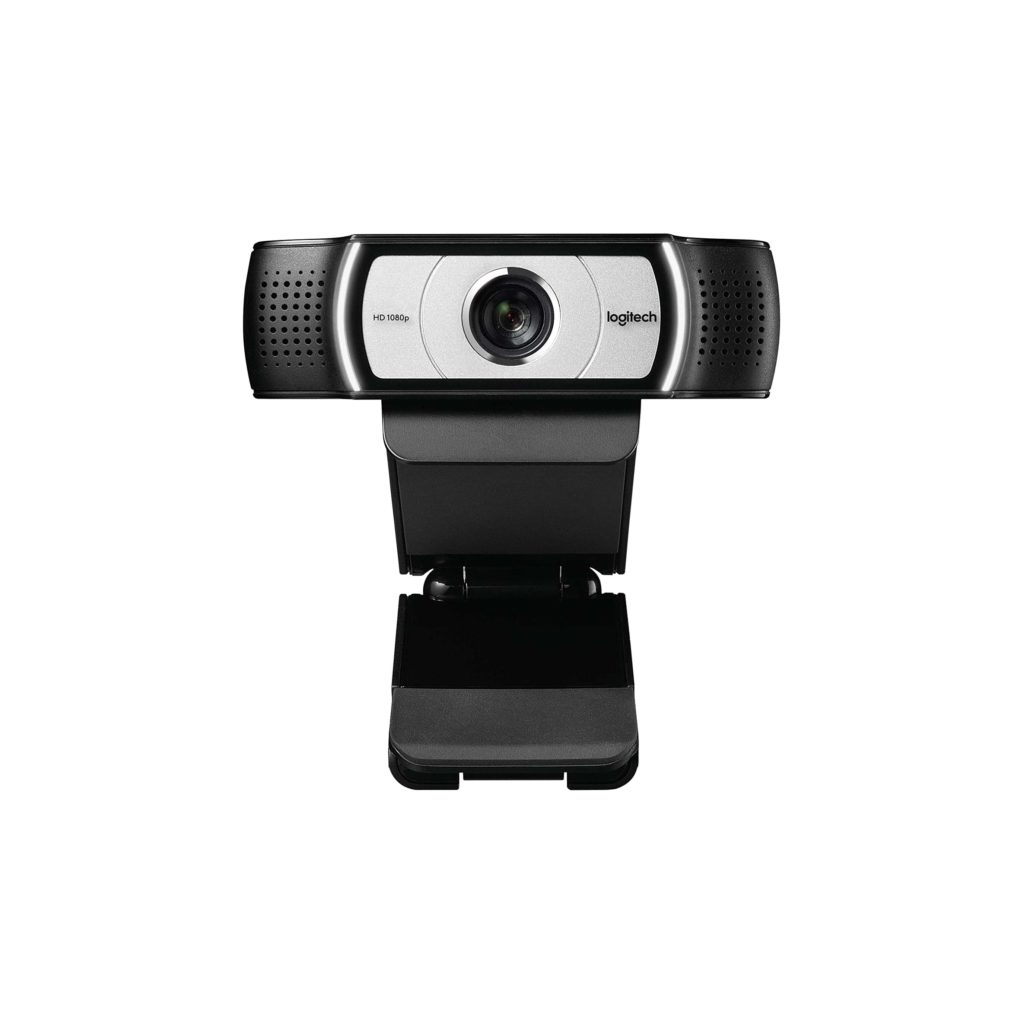 Best—Logitech BRIO Ultra HD Pro Computer Webcam
Logitech's top-of-the-line camera steps up to 4K support and delivers superior image quality across broader lighting conditions. If you make a lot of fast movements or gestures, it'll pick them all up, which isn't always the case with the lower-end cameras in the Logitech lineup. Like the mid-range camera, it includes two omni-directional microphones and bumps the available digital zoom up to 5X. Note that the Logitech BRIO Ultra HD requires a USB 3.0 connection, and depending on what you're asking it to do, the image quality can put a strain on your system resources, resulting in system slowdown. If you've refreshed your laptop or desktop PC in the past 2 years, you should be fine, but check your system specifications to be sure.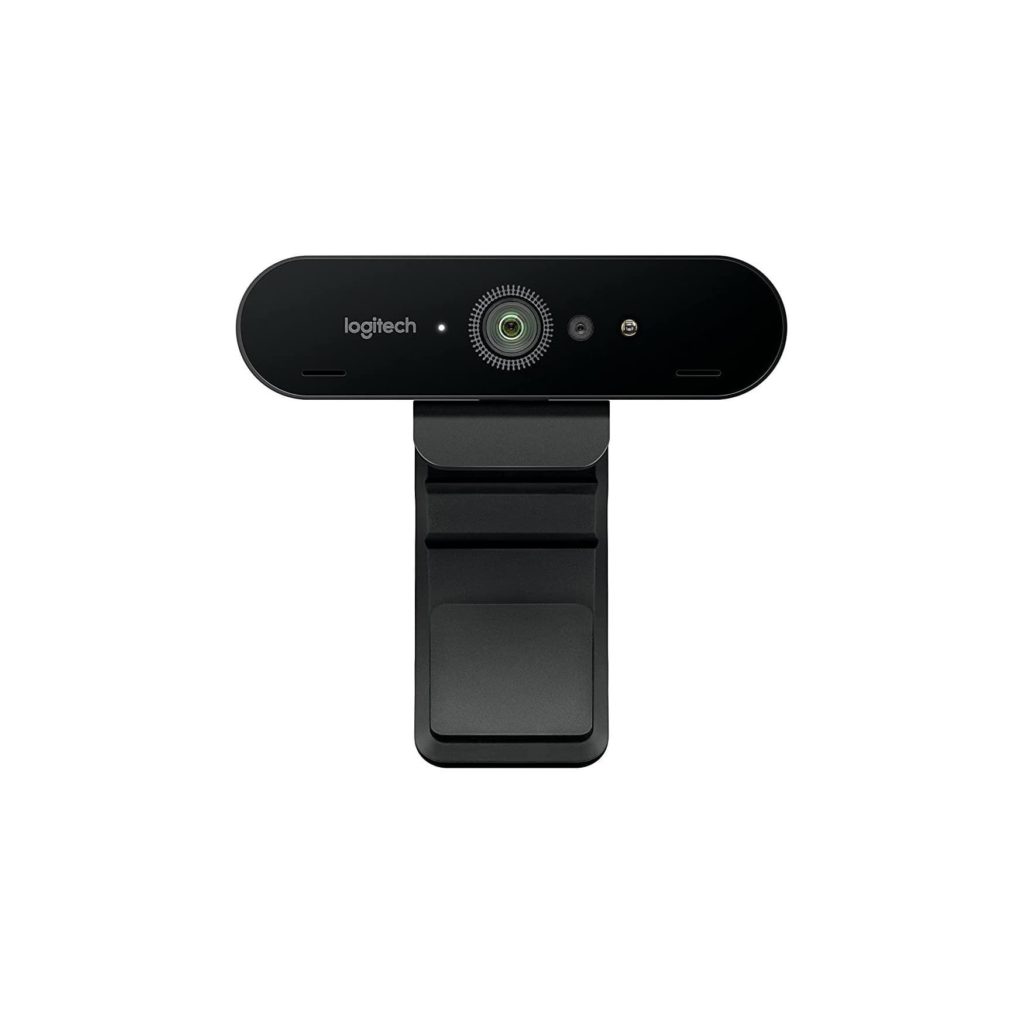 Integrated Microphone or Not?
Many of today's higher-end cameras include a microphone to give you a nice two-for-one bonus. Consolidating camera and mic into one peripheral can help simplify your life and help to reduce the chance of feedback. For those most part, these microphones are of passable quality. If you're looking for greater audio fidelity, or working on reducing room echo, you'll want to consider stepping up to a higher-caliber discrete mic.
Get Technical & Continue Your Education
For a deeper dive into the technicals of what goes into a great presence on Zoom (or when live streaming in general), check out this video from the fine folks at Elgato:
Zoom is a registered trademark of Zoom Video Communications, Inc. ZoomProTips.com is not affiliated with Zoom Video Communications, Inc. All content on this site is intended for comment, teaching, scholarship, education, and research and thus can be considered fair use as provided for in section 107 of US copyright law. This site may contain content not authorized for use by copyright holders. All information provided on this site is for general information purposes only and we make no representation of or warranty of any kind, express or implied regarding the accuracy, adequacy, validity, reliability availability, or completeness of any information on this site.